Rooftop solar power plants for private use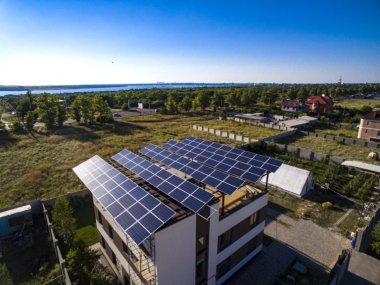 Personal solar power station significantly cheaper over the past five years, but still remains a fairly expensive project.
Personal solar power station significantly cheaper over the past five years, but still remains a fairly expensive project. The installation of equipment with a capacity of 10 kW will have to spend about 10,000 euros. Therefore, we recommend first weighing the pros and cons, calculate a few options, taking into account payback and economic benefits, and only then make a balanced, reasoned decision. The company Karbon CNS will be pleased to advise everyone who wants to the roof power station — call.
Solar technology manufacturers offer several types of systems.
Suitable for installation on the roof:
• Conventional solar panels - additional support structures will be needed. Before designing it is necessary to assess the strength of the roof, since the additional weight will be significant.
• Photovoltaic tile - has quite good performance, looks like a normal roofing material and is not inferior to him in strength and other mechanical characteristics.
In addition, manufacturers offer a variety of designs for a different style of a private house.
At the construction stage, it is more expedient to choose solar tiles. Many manufacturers have developed combined technologies that use not only the generated electricity, but also the heat from the cooling of solar modules. The efficiency of such systems is impressive.
Roof orientation is also an important factor.
Key points to pay attention to:
• The target section of the roof should be well lit from the south or southeast. From these areas comes the main amount of sunlight.
• During the day, permanent shadows should not fall on the roof. Tall buildings, large trees in the neighborhood significantly reduce the efficiency of the solar power plant on the roof.
• If classic solar modules are used, it is necessary to provide for the possibility of cleaning them, as well as the space under the panels for natural cooling.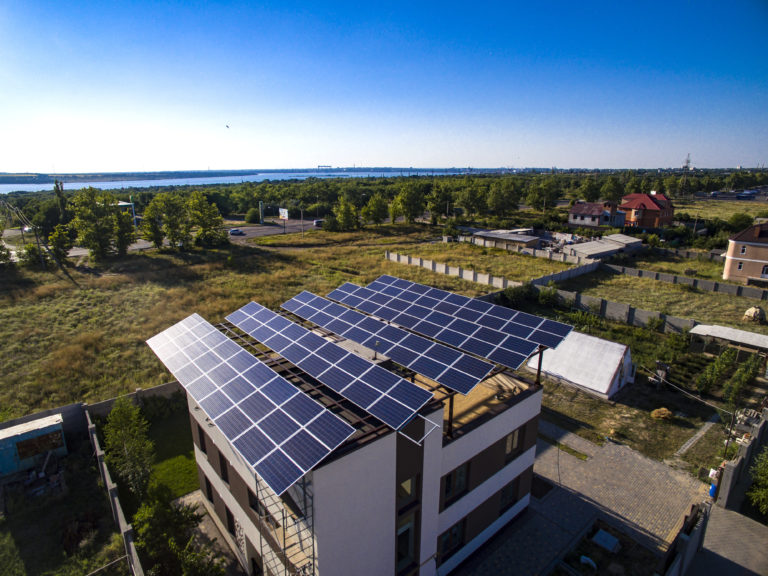 In addition, the existing slope of the roof may not coincide with the recommended for your area angle panels with respect to the horizon. In this case, you will need a mounting base of a more complex structure.
Rooftop solar power is seasonally sensitive.
The minimum illumination in Ukraine in the fall — cloudy weather prevails, bare earth absorbs almost all radiation. In winter, due to the reflection of the rays by the snow cover, the efficiency of the installation increases. In late spring and summer, there is a peak in solarization, which means that the solar modules operate at full capacity.
To assess the potential for solar electricity generation in your private home, contact our experts. We will help to see the situation from all sides.