Stages of design and construction of an industrial solar power plant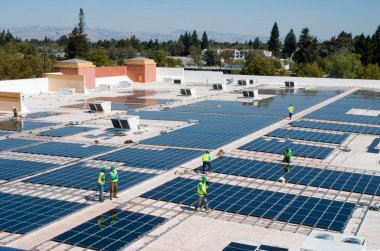 Ukraine has one of the highest green tariffs in Europe, so the construction of a commercial solar power plant is a profitable investment. The whole process on an object with a capacity of 30 kW on average lasts one year and consists of several stages
Ukraine has one of the highest green tariffs in Europe, so the construction of a commercial solar power plant is a profitable investment. The whole process on an object with a capacity of 30 kW on average lasts one year and consists of several stages: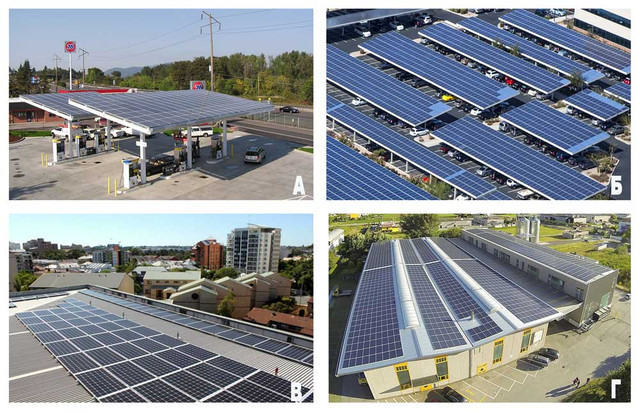 1. Registration of a new enterprise - a legal entity. This greatly facilitates the work and the solution of issues related to benefits, electricity metering and so on.
2. Feasibility study of the project. It includes an analysis of the legislative framework in relation to a specific region, the potential of the object, the rationale for its location, the general plan scheme, the comparison of several technical solutions for equipment and so on.
3. Registration of the lease of the required land. There are a number of restrictions on the allocation of land for solar power plants. All of them must be envisaged, as well as a plan approved by the local authorities. After that, the documentation passes the mandatory examination in the State Land Agency of the region.
4. Obtaining technical conditions for connection to power lines.
5. Development and coordination of the project.
6. Construction of a solar power station. Even before the start of work, a declaration should be submitted to the State Architectural and Construction Inspectorate (SACI), and within a week after the start of construction, the fire inspectorate and local authorities must be notified in writing.
7. Commissioning and connection to a centralized power network. At SACI you need to obtain a certificate of readiness of the object to work.
8. Registration of a license for the production of electricity and green tariff.
The «Karbon CNS» company has gained great practical experience and provides services "turnkey". In addition to direct construction and design, our experts will help solve all legal issues as soon as possible.